The surge in demand for airline pilots during 2023 has propelled the profession into the spotlight. However, navigating the pathway to become an airline pilot is as dynamic as the industry itself, undergoing continuous evolution. This journey varies not only from country to country but also from one airline to another. As an airline pilot currently active in the field, my goal is to provide you with an up to date guide outlining the optimal routes to enter this industry for aspiring aviators. While the focus will primarily encompass the UK and Europe, the insights shared are also applicable to those venturing further afield.
For a comprehensive, step by step guide to becoming an Airline Pilot – Grab our E-Book here!
Airline Pilot Training Schools
The best way these days is to join a recognized flight training center.
I'm not talking about your local flying club or small aviation school here, long gone are the days where the only way in is to build a PPL, then a CPL, then FI etc. These are big multimillion pound training centres that will take you from 0 hours all the way through to the right hand seat of a jet, often in under 2 years. Infact, some of them won't let you in if you already have a PPL!
There are a few main flight training schools in the UK , each of which offer a variety of courses and schemes, which will in turn have their own selection criteria. I will do a piece on comparing the different centres and courses but for now, you'll have to do some more research into individual courses. The most popular flying schools in the UK right now;
Airlines nowadays tend to take most of their cadets directly from these training centres, often 'sponsoring' the cadet from the 0-hour mark. Whilst the word 'sponsor' used to be used lightly (you'd still have to cough up £100,000 of your own money), it appears airlines are now genuinely starting to offer fully funded schemes.
I've listed a few of these fully funded pilot training schemes below;
BA Fully Funded Future Pilot Scheme
My recommendation would be to make use of the fully funded pilot training courses whilst they're here!
If for whatever reason you can't go down this route and choose to self-fund, if you have a specific airline in mind you want to work for, check before you do anything which training center that airline take their cadets from. As an example, easyJet used to take cadets from what is now L3 Harris. The contract has now changed and they take the majority from CAE. Therefore if you wanted to end up at easyJet, your best bet would be to go through the CAE flight training center.
Want to learn more about fully funded options? Grab our E-Book here;
To find out about educational requirements for both flight schools and airlines, see our post here on whether you'll need a degree or not, or grab the book for even more details!

MPL VS ATPL?
A note on MPL courses (multi-pilot license); This is a relatively new space in the industry, however it is now widely recognized and hugely popular amongst training schools and airlines alike. It is likely to be the future of pilot training.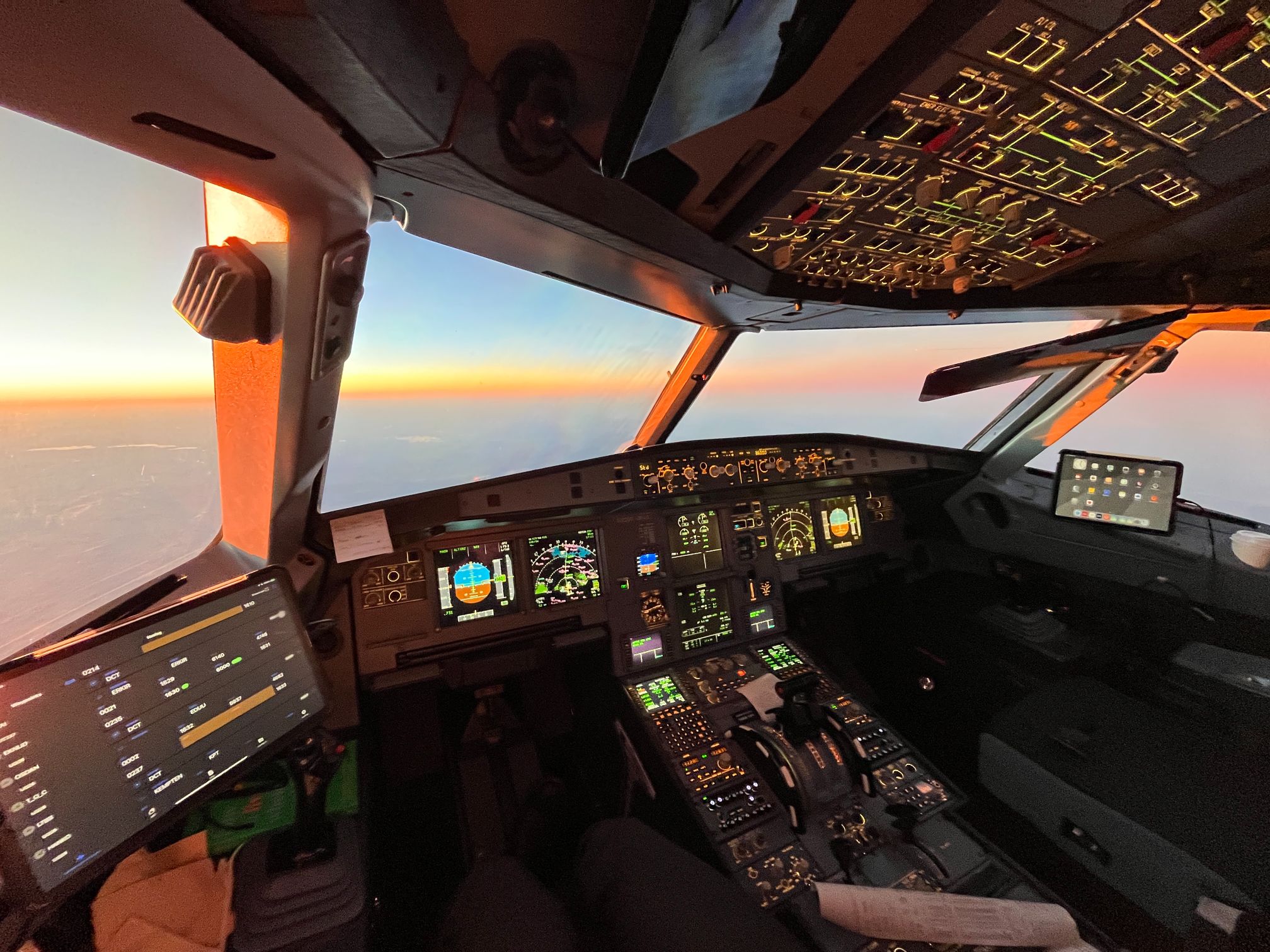 I was on one of the first MPL pilot training courses back when it was considered risky and slightly unchartered territory, however times have now changed and I think the airlines actually prefer MPL cadets. The training is much more inline with that of the specific airline operations as you're learning their Standard Operating Procedures from day 1. Although you are 'tied' to that airline during training, everyone I know who's airline unfortunately dropped them or went bust during their training course, was picked up by another airline almost instantly.
If you do complete an MPL pilot training course, you can convert it to an ATPL once you hit a certain number of flying hours.

CAA vs EASA Airline Pilot Licence
With Brexit came changed to license restrictions. CAA license holders can no longer fly EASA registered aircraft, and vice versa.
Most UK based flight schools now will offer the opportunity to get dual rated, which means you'll come out with both an EASA license and a CAA one. If you get this chance, super! It massively opens up your job opportunities and employability. It's not the end of the world if you don't however, as long as you have your end airline/company in sight and know which one they require.

Military
This is another great way into becoming an airline pilot. Obviously joining the military is a job and a lifestyle in itself, but it will give you some great life experience and unparalleled bonds to other like-minded humans.
If you get through pilot selection, you'll be paid to learn to fly. Each force has a differing requirement for length of service, however usually after 8-10 years you'll be able to leave and look to join the airlines. Most airlines have their own routes open to ex-military pilots, however you shouldn't struggle passing any normal selection routes as you'll likely be a huge asset to any airline.
See the below for pilot recruitment pages;
Hopefully the above gives you a high-level summary of what's what when it comes to how to become an airline pilot in 2023. There's no right or wrong, and each individual will have a way that suits them best.
If you have any questions about pilot training, please leave them in the comments below and I'll do my best to answer them!

Top Tips;
Utilize the fully funded pilot training courses on offer
If you're going to self fund – choose your airline first, then your flight school

Helpful Related Links
PilotBible E-Book- How To Become an Airline Pilot in 2024
Helpful page for EasyJet Pilot Recruitment
Job Search – Aviation Job Search
Our A Day In the Life Of blog will give you an insight into what each job can really be like
Recent insight from our Captains Diary – Managing the Grey: Birds